FDA APPROVED HAND SANITIZER


Now offering a domestically produced, FDA approved, top of the line antiseptic hand sanitizer. An alcohol content of 75% of isopropyl alcohol is known and proven to be effective in decreasing bacteria.

We can offer multiple bottle sizes (1.7oz, 4oz, 8oz, 16oz, 32oz or 1gal) either unscented or scented (Lemon or Coconut), and quantities ranging from cases to truckload. We also offer private labeling either on the bottle (view example) or affixed (view example). Hand sanitizer dispensers are also available.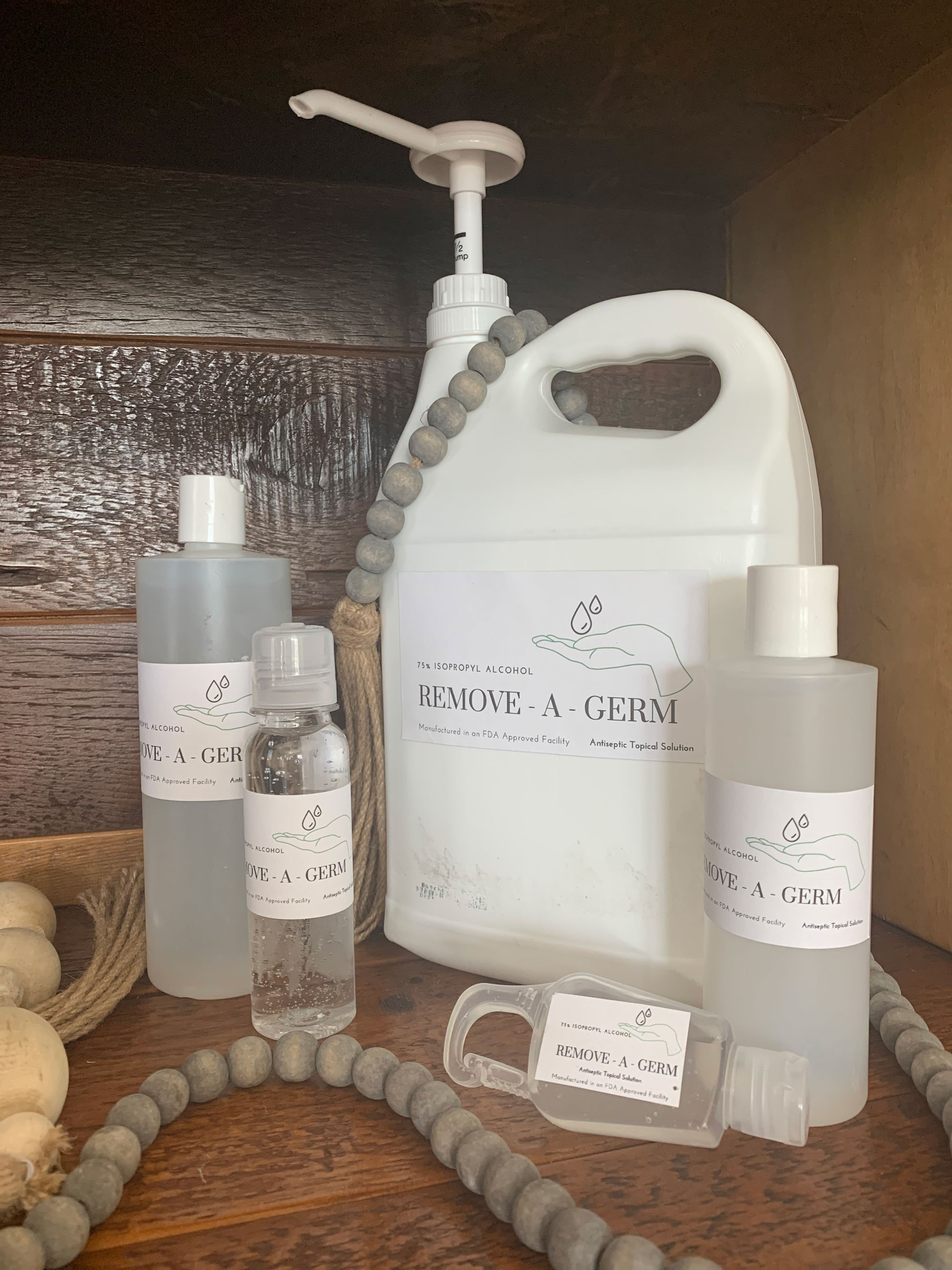 (click to enlarge)
EPOXY CHEMICALS INC, (Kirkland, IL.):

EF 0415, High Performance Epoxy Flooring Binder: a cycloaliphatic amine cured formulated epoxy floor binder utilizing the latest technology in formulating epoxy resin products. It provides outstanding water spot resistance, leveling, air release, blush resistance and color stability. (Also availabe in just the Hardener form, FB 415)

Formulated Polyaspartic Resin System: exhibits excellent UV stability, long working life and ease of application.



FB-84 Polyamine: low viscosity light colored aliphatic curing agent designed for construction and civil engineering applications. It is a 70%/30% blend of D-230 TYPE Polyetheramine and Nonyl Phenol.


FB-618 Polyamine: is a low viscosity light colored cycloaliphatic curing agent designed for construction and civil engineering applications. It is intended for use with liquid and solid epoxy resins. It is a non-IPDA replacement for Ancamine 1618 at the same equivalent weight.



APR Polyamine: replacement for hard to obtain Amino-Ethyl Piperazine
NEW BROOK INTERNATIONAL INC, (Wyckoff, NJ)


Anti Corrosive Pigments: Pigmentan Ltd. offers novel, patented, environmentally friendly anti-corrosive products suitable for coil coatings, wash and etch primers and general industrial coatings. Pigmentan products are used by industry to phase out strontium and zinc chromates, as well as serve as a replacement for zinc phosphate. Works well both in solvent and waterborne.


BRUFATEC Orange and Red Inorganic-organic hybrid pigment: excellent weather fastness and high opacity. Manufactured in a special blending process to achieve an improved homogeneity. BRUFATEC performs like a mono pigment.

CVC SPECIALTY CHEMICALS, (Maple Shade, NJ)


Epalloy 7200; Chemically modified Bisphenol A resin. Speeds up cure (2-3 times faster gel times vs. standard LER), acrylate free, improved water spot and blush resistance with NO induction period. Registered on TSCA, NDSL and EINECS. Dilutes well in solvents as well as reactive diluents. The bottom line is that the 7200 will improve formulations using or replacing many of the widely used curing agents and/or accelerators.
DYNACHEM INC, (Georgetown, IL)


Dynachem is actively seeking to grow their PHENALLOY line to include more phenolic resins that are specifically designed for use in tank and container coating systems. New Resins:
Phenol-Formaldehyde Resins in Ethanol Solution;
- Phenalloy 2855; Visc. = 800 cps, Solids = 55%
- Phenalloy 2870; Visc. = 2000 cps, Solids = 70%
- Phenalloy 28701; Visc. = 3000 cps, Solids = 70%
Modified Phenol-Formaldehyde Resin in Butanol Solution;
-Phenalloy 2765; Visc. = 2200 cps, Solids = 70%
-Phenalloy 2780; Visc. = 2400 cps, Solids = 70%


China Specialty Chemicals


NVP (N-Vinylpyrrolidone): used as a
copolymer and/or reactive diluent for
UV inks, UV adhesives and UV coatings.


Silanes: offset to the Z60/40 and A 187
Acrylate Monomers: TMPTA, IBOA, HEMA, HPMA, HEA, EGDGA, MMA, MAA


TPP: Tri Phenol Phosphite: antioxidant used mostly in the PVC and Polyolefin markets

MISCELLANEOUS


Replacement for Dow Chemicals's ERL 4221 Cycloaliphatic epoxy. (3,4-Epoxycyclohexylmethyl 3',4'- Epoxycyclohexane Carboxylate):